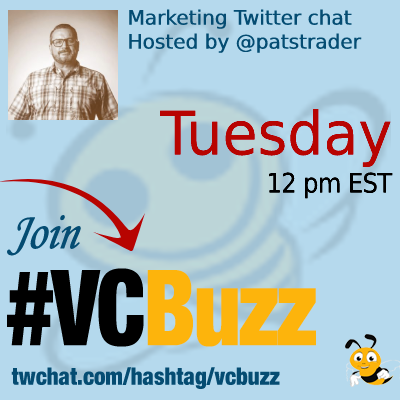 Search engine optimization works the same in any industry: It helps your site get found, indexed and ranked by Google.
Yet, the tactics that get you to that goal may vary.
Let's discuss building an effective SEO strategy in one of the most competitive niches out there, i.e. travel and tourism.
***Add #VCBuzz chats to your calendar here.
***Please sign in here to follow the chat -> twchat.com/hashtag/vcbuzz
About @patstrader
@patstrader has 25 years of professional experience in marketing, sales and advertising, working with companies to develop branding campaigns and media, organic search, paid search and social media strategies.
He is co-founder and CEO of Digital Relativity @digirelativity, the tradigital marketing agency crafting unique strategies that get results.
Find Pat on Mastodon
Questions we discussed
Q1 How did you become a digital marketer? Please share your career story!
I worked as a raft guide on the New & Gauley Rivers in West Virginia during the summers & weekends while working a corporate job after graduating from college. Wearing a tie every day was not for me, So I gave up my tie take on the marketing duties of a small rafting company.
I remember meeting with the company owner about goals and budget, and when I asked what the budget was, he literally said, "Budget?"
So I started teaching myself HTML and studied everything I could about search engines. Mind you, this was 1998 – I remember mailing checks to @dannysullivan for access to Search Engine Watch and running paid search on GoTo – things have changed significantly!
A1 After leaving IBM (CE/SSR computer tech for 23 years), I started building websites in FrontPage.

I noticed a neighbor selling tons of high dollar items from the middle of nowhere. Found out about #PPC. Focused on that for 5.5 years.

Transitioned into marketing. #vcbuzz https://t.co/8N9uCb9Kfr

— Gail Gardner (@GrowMap) December 20, 2022
After seeing success with these tactics, I had other companies ask me to help them as well. So, I didn't so much start a business but rather had it started for me. 
Things snowballed from there and more than 20 years (and two businesses) later, I am proud to be part of a team of creative marketers working in the 'Tradigital' space to help promote our travel and tourism partners.
Yes, I suspect most marketers and SEOs are self-taught.

Implementation and testing are much stronger ways
of building skills than sitting in lectures or studying books. #vcbuzz https://t.co/wPjCYh4C48

— Gail Gardner (@GrowMap) December 20, 2022
Q2 How is SEO in tourism different from SEO in other niches?
Great question with a somewhat nebulous answer; There are several different types of travel and tourism businesses some, such as tour operators/lodging properties, are area and product-oriented and often can transact through a booking engine of some type.
Organizations such as DMO/CVB/Tourism Offices are not so much transactional (although many are) and are geared more towards inspiring travel and providing planning information to subsequently transact with tour operators/lodging properties.
The basis of the user journey to transacting is similar to any other vertical, however, you have the additional layer of geography that can be further complicated with regional organizations bound by specific counties when the county modifier is rarely if ever, used.
Additionally, local SEO is incredibly important to any business – it is paramount to success for travel and tourism businesses, and, unfortunately, I don't feel that it receives enough attention.
Investing in ensuring that your business information is accurate and complete on sites such as Google Business Profile, Yelp!, Apple Maps, Bing Places etc., in addition to local, regional or state organization websites, is valuable low-hanging fruit.
Q3 What's the best working tactic in the travel industry?
I will sound like a broken record as we work through these questions but creating quality content on a regular basis as well as ensuring existing content remains updated and relevant should be a priority. However, don't create content just for the sake of doing so.
Make use of analytics and other tools such as Questions Hub or keyword tools to help better understand the types of content to create.
Q4 How can your site stand out in such a competitive niche?
Viewing from the DMO/CVB/Tourism office perspective: Take a realistic assessment of assets – both your attractions and supporting photography/videography.

Assess top attractions and audit existing content, and dig into analytics to learn how users are finding and consuming that content. This is a great way to identify content and asset-creation opportunities.
From the tour provider/lodging perspective: I will come back to local SEO as information must be correct and complete to reach visitors that are searching in-market.
Audit your website content and ensure it is complete, updated and easy to find by humans and bots alike. Identify opportunities to utilize schema and questions hub.
Also, it may go without saying, but for those in the back: Make sure you have at least installed GA4 to begin collecting data. Double-check that search console is set up. Make sure your "listings" on local, regional, state and national tourism hubs are up to date
While travel and tourism websites naturally lend themselves to featuring photo and video assets, it is vital to balance usability with "pretty pictures".
Travel and tourism websites naturally lean towards featuring photo & video assets. It is vital to balance usability with "pretty pictures" – giant header images are beautiful – but can the user find the information they need? Try Microsoft Clarity and see for yourself.
Q5 What are your favorite SEO tools?
Screaming Frog – My go to for quickly gathering a ton of useful information.
SEMrush – A favorite for looking at a website from a wide variety of angles and is a great tool for conducting an audit.
Ahrefs – A similar tool to SEMrush that provides more insight into the performance of a website.
Search Console & Google Analytics – Standards
Questions Hub – I find this helpful in identifying content topics that are underserved.
I also highly recommend taking a look at Google Analytics 4 (GA4) for SEO on Gumroad from @joehall GA
There are many great tools out there and I love geeking out on them; However, there is still a place for just rolling up your sleeves and digging in.
Our previous niche marketing chats: