We welcome users' feedback and we feel as happy as them when they are sharing some great results!
Here are three most recent case studies.
1. From 0 to 1000 in 2 Days!
Tim Uittenbroek of beachweddingideas.com tweeted to me:
@seosmarty My website has grown from 10-15 visits a day, to around 1,000 today through @viralcontentbuz Interested in a case study?

— Tim & Diana (@beachwedideas) September 25, 2014
Tim sent me his analytics screenshot as well: Isn't that freaking nice?
2. 3,900 Views within a Day!
Our PRO user has approached me with this case study which I published as a separate article: ViralContentBuzz User Review: "Received 3,900 Views in Less than 24 Hours"
In a recent post, "Stress – The Last Article You'll Need To Read" I entered on VCB received over 3,900 views in less than 24 hours.

Now that's viral…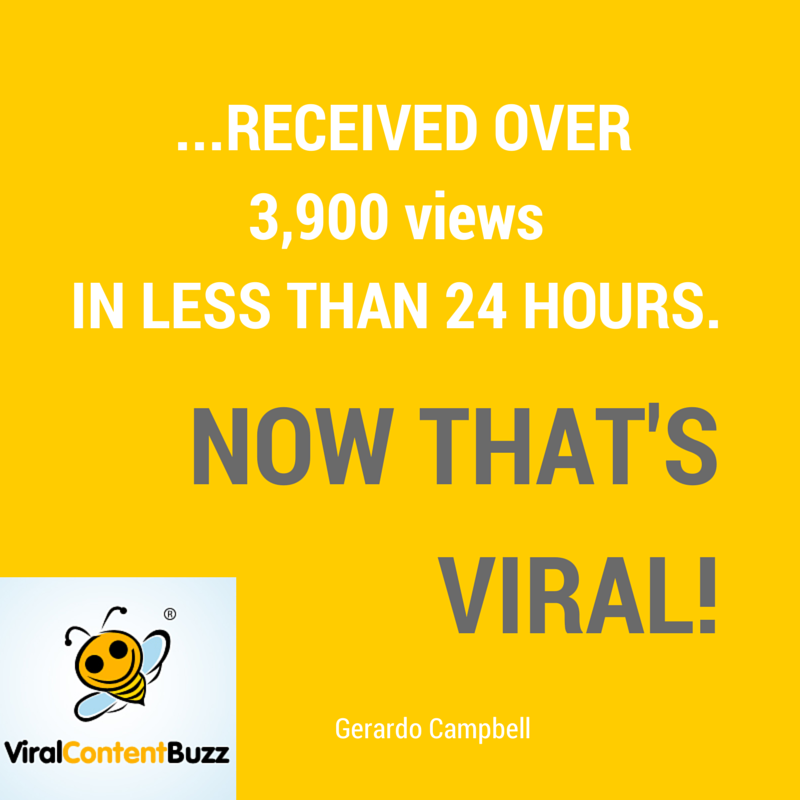 3. "VCB is My 4th Biggest Referrer"
David Leonhardt, a well known blogger and our Twitter chat mentor, admits that Viral Content Buzz has has a huge affect on his blog traffic:
Q5 You see my articles on @ViralContentBuz a lot because I promote each article. VCB is one of my favorite ways to spread the word. #vcbuzz

— David Leonhardt (@amabaie) September 23, 2014
A5 I checked yesterday and VCB is my 4th biggest referrer over the past 2 months. #vcbuzz

— David Leonhardt (@amabaie) September 23, 2014
Please read more Viral Content Buzz testimonials as well as my own case study here.
Please mind that we don't guarantee you a traffic boost: That in most parts will depend on you and your content and how it will resonate with our users and their social media followers.
We help you put your content in front of social media sharers and that, as you can see, may work out great!