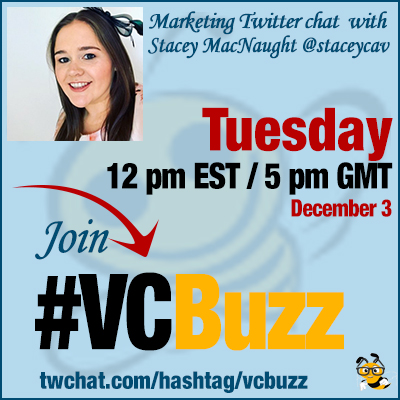 Google's organic traffic is declining throughout all niches.
Partly due to richer search engine result pages and more search elements cluttering them, partly due to Google's willingness to give immediate answers to more and more queries and keep them, searchers, using their site, it's the challenge we have to be dealing with.
While Google's organic traffic is staggering, most publishers and businesses are struggling to find a valid alternative. This is where improving your organic click-through becomes a growing concern. Can we do something about getting more clicks from organic search results, without investing in link building?
Let's discuss!
***Add #VCBuzz chats to your calendar here.
***Please sign in here to follow the chat -> twchat.com/hashtag/vcbuzz
About Stacey
Stacey MacNaught @staceycav is SEO and content marketing consultant, conference speaker and founder of MacNaught Digital.
Stacey has been writing copy for businesses since 2006 and has been doing SEO for companies across the UK and Europe since 2009.
Questions we discussed
Q1 How did you become a digital marketer? Please share your career story!
Very much by accident. I initially wanted to be a film writer. Decided that wasn't my bag and went into freelance copywriting. In 2009 I found clients asking more about SEO, so took a training role with an SEO agency. I fell in love with it 🙂
Best accident ever. Thought I'd do a year in SEO, figure it out and go write again. 10 years later.
It was the competitiveness of it, I think. It was a problem solving task with real competitors and I just loved it. Got a real buzz from changing things for small businesses in particular too #vcbuzz

— Stacey MacNaught (@staceycav) December 3, 2019
Q2 How to measure and analyze your organic search click-through?
So I think the most effective to measure Google organic CTR is through Search Console. I generally use the Search Console performance data, being sure to filter by the website's primary target country too, and look at it page or query level depending on site.
I wrote about the loose process I use for that here.
Stacey, do you think the new Google Site Kit plugin is helpful? #vcbuzz

— Don Sturgill (@DonSturgill) December 3, 2019
I'm all for it. I don't use it much myself. But if it can make access to data easier for site owners with less experience or who maybe aren't savvy with installing tracking and accessing data, it's a positive 🙂
Q3 What are some tactics that can improve your organic click-through?
I do a lot with organic click through rate experiments. And of course, there's things like Schema mark up and trying to take more of the SERP space up. But there's lots we can do tactically looking at simple things like page titles and meta descriptions.
Examples:
Test prospective page titles for Click Through Rate using adwords. Or take your existing Adwords data and look at words that drive the highest CTR on key pages/product areas. Apply this page titles and descriptions.
One I LOVE. Check out the market leaders' TrustPilot/Feefo. Filter to show 4 and 5 star ones. Copy tonnes of their reviews into a word doc, remove filler words or words like "reviews" and run it through a Word Cloud generator. Find common adjectives people associate with a positive experience with this sort of service. E.g with mortgages I found it was "quick" and "easy." So used those in page titles and improved CTR notably. Different adjectives are used in different services very often.
And finally including numbers in page titles and meta descriptions. This was a test I ran after reading a Conductor study. Found it had a really positive impact. E.g., updated "Barbecue Smokers Reviewed" to "17 Barbecue Smokers Reviewed." CTR up by 38%.
The main thing is to experiment on your own site/client sites. Test frequently. Half the battle with organic CTR, I think, is giving a cr*p about it. I find lots of us obsess about ranking and then think the job is done once they rank. So much to be gained by testing
Q4 When it comes to new pages (where we don't have data to act upon), are there any best practices ensuring higher click-through?
I approach writing a page title and meta description like writing an ad first. "What's the best way to entice someone to click this?" Then I find keywords naturally work themselves in but if they don't, I work it around after.
This is because if you start page titles and meta descriptions from a position of "here's the keywords," they tend to read like "SEO titles," which actually are probably not always ideal for enticing a click. So write like you're writing ad copy first. And then build your SEO recommendations around it. And have appropriate mark up for the sort of page. If it's a product page, check your product schema/reviews mark up is there, for example. That would be my starting point. Then when you have data, start tweaking.
Even for a new page, you can do an analysis of what positive adjectives are used when people have a great experience of buying that product/service by looking at competitor reviews on Feefo/TrustPilot, filter to 4 and 5 star and wordclouding to find common adjectives
Q5 What are your favorite SEO tools?
I am tools obsessed! It's a genuine problem haha! But my favourites… can't live without @littlewardenapp. That's like a personal SEO assistant checking in advance for little things that could cause big problems (SSL certificate expiring for example).
I use SEMrush, Ahrefs, Accuranker and Search Console probably every single day of my life. Maybe I should get out more.
A5 Screaming Frog, Google Analytics, Search Console #vcbuzz

— Jessy Troy (@jessytroy) December 3, 2019
I use Response Source for media enquiries (reactive PR link building opportunities. And I use Press Plugs for that same reason.
A5 DO give @textoptimizer a try – makes REAL difference to organic visibility! #vcbuzz

— Ann Smarty (@seosmarty) December 3, 2019
Mailtrack for tracking open rates on outreach emails. And if I'm putting together my own project websites, I'm either using WordPress and Elementor Pro or @shopblocks.
Our previous SEO chats: