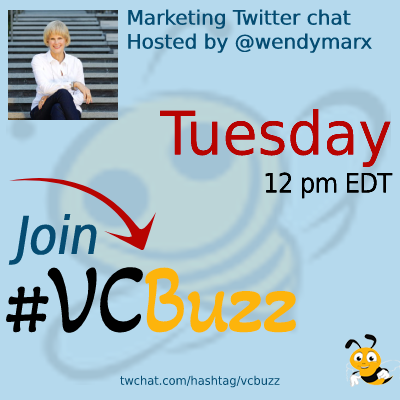 Personal branding is the best investment of time and effort you can ever make.
You invest in yourself, your community, your knowledge, experience and your leadership.
One of the best ways to build a personal brand is using content marketing. Let's find out how to do it!
About @wendymarx
Wendy Marx @wendymarx is a branding and marketing expert who helps professionals market themselves so they're not solely dependent on referrals.
Her book, "Thriving at 50+" draws on over 25+ years experience, and her own career reinvention
Questions we discussed
Q1 How did you become a digital marketer? Please share your career story!
A key reason to build a personal brand is differentiation. My career didn't go from A to B in a straight line. My career has gone from A to F to D to C to B.
I have had at least 5 careers and have 3 master's degrees and joke that I could sell them on the black market.
I got into digital marketing my last career, a marketing and PR agency owner, when everything started to go online. I started blogging and using social media. What made it exciting was that I, a small agency, could compete with the larger folks.
Digital marketing leveled the playing field.
Q2 Why build a personal brand and how much time does it take on a daily basis?
It never fails to amaze me when I see profiles that simply say VP or Business Coach. They're as differentiated as cardboard.
Another reason is credibility and trust. When you deliver valuable content and demonstrate your expertise, you're perceived as knowledgeable and worth knowing.
A2: Your personal brand is yours, no matter where you work or whether you're in business for yourself. It follows you wherever you go professionally, so it's worth investing in. Time spent can vary from day to day, but it is a long-term commitment. #vcbuzz #personalbranding https://t.co/1jS9C52gjT

— Jaime Shine 💬 Marketer | Writer (@jaimeshine) June 20, 2023
And here's another reason. Networking and opportunities. I wouldn't be here if I didn't know @annsmarty from social media. I've gotten clients, speaking gigs, and other opportunities from branding myself. It opens doors to jobs, partnerships, even book deals.
A2 #vcbuzz Even brands are looking to "humanize" themselves and build "relationships" with their customers. Why not be the face of your own brand as and when you build it?

It takes at least 30 min of sustained activity every day to build & maintain a personal brand. https://t.co/t6zKgboBVa

— Rohan Ayyar (@searchrook) June 20, 2023
No matter how much time you spend it's important to be consistent.
You also want to have quality content. Nothing worse than spending a lot of time but delivery dreck.
A2 As a "certified networker" (from BNI's sister organization, Referral Academy, in Gothenburg), personal branding like a diamond with many facets, is the way to go, according to my view. #vcbuzz

— Martin Lindeskog🗽🌐💎🫖🍵🧉🙃 (@LyceumPeripatos) June 20, 2023
Q3 How can content marketing help you build your personal brand?
Content marketing is a way to demonstrate your expertise. By consistently, underline consistently sharing useful content, you position yourself as an industry expert.
Think useful content, educational, not strictly self-promotional.
It's important to carve out a niche for yourself and focus on a few topics. Otherwise, you dilute your influence.
A3 Contributing well-researched and thought-out content for larger sites is the best way to get more visibility for your personal brand.

It is what brought me writing work and invitations. And why so many people know Ann @SEOsmarty

Think of the sites she's published on #vcbuzz https://t.co/kl9tm1V94P

— Gail Gardner (@GrowMap) June 20, 2023
Remember to be vulnerable and authentic. People respond to that and spot a phony in a second.
Share some of your personal story and case studies showing what you've done for others. This all differentiates you.
Content marketing increases your visibility. It helps you reach a wider audience and attract new followers.
Content marketing is the fuel to personal branding. It helps you stand out and be recognized.
A3 I have been a content creator since I started blogging in 2002. It got me in contact with @anitacampbell of @smallbiztrends. Thanks again to @Shawn_Hessinger for having me as a guest on Small Biz in 15 min. on #podcasting. #vcbuzz

— Martin Lindeskog🗽🌐💎🫖🍵🧉🙃 (@LyceumPeripatos) June 20, 2023
When you consistently produce valuable content, you attract the attention of industry peers, influencers or potential collaborators.
A3. Use #contentmarketing to meets your audience's main needs while staying tightly themed to your care values. #vcbuzz https://t.co/Jjb5gILj1t

— Jeannie Hill (@essentialskill) June 20, 2023
Q4 How to stand out and get noticed? How to draw people in and prompt them to follow you?
Showcase your expertise in a niche. Don't try to appeal to everyone, otherwise, you'll appeal to no one.
Become the go-to person in your field by providing valuable and useful content.
Think of different formats to present your content whether YouTube, podcasts, newsletters, social media, you name it.
A4 Dare to have a different opinion and share it if you're sure you are right.

If you don't have that courage, share unique perspectives.

Or do original research and publish the results. #vcbuzz https://t.co/e2n5OO9gCO

— Gail Gardner (@GrowMap) June 20, 2023
The idea is to encircle people with your expertise. No matter where they go, they find you.
Be authentic. Don't put on airs or be someone you're not. People can spot a phony immediately.
Don't be afraid to take a strong point of view. This will help you stand out and be attractive to people who appreciate someone who's original and authentic.
Show that you genuinely care about others. Respond to and answer questions and help others.
Keep learning and share your learning with your followers.
A4: Curate and create. Curation introduces you to new people and delivers a wider range of voices to your communities. Creating original content helps you establish thought leadership, share your knowledge and attract new clients. #vcbuzz #contentmarketing https://t.co/I6kLhxzRQ1

— Jaime Shine 💬 Marketer | Writer (@jaimeshine) June 20, 2023
Q5 What are your favorite brand-building and content marketing tools?
I'll start listing a few and hope everyone shares their favs.
A5 @BuzzSumo hands down the best tool for researching what to write.

Others to look at are @audience_key and @surfer_seo

I use all three. #vcbuzz https://t.co/Kswb3EBmYt

— Gail Gardner (@GrowMap) June 20, 2023
One of my favorites is #Trello. A great way to organize and collaborate on content.
@canva is great for easily creating designs. I even created an attractive Christmas card there.
I find @Grammarly helpful especially when you're writing copy quickly and make silly errors. It keeps you honest. I find @Grammarly keeps you on your toes so you don't make stupid mistakes when you're typing too quickly.
Answer the Public is great for coming up with content ideas. It also helps with SEO.
I want to call out here @LinkedIn Creator Mode. It gives you more visibility on LinkedIn and who doesn't want that?
Of course, I'd be remiss if I didn't mention #AI tools like ChatGPT. I find they're great for generating ideas, doing first drafts, and editing.
Our previous branding chats: