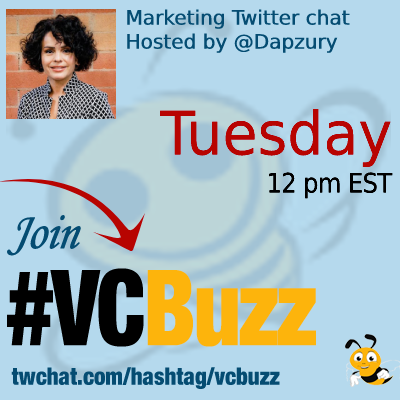 Creating a strong recognizable brand should be a high-level goal of any marketing strategy. Every other marketing tactic should contribute to that goal.
Strong branding comes with trust and loyalty, and hence with higher conversions and free sales generation channels, like word-of-mouth.
And yet, there's no single answer as to how to go about creating a strong brand. There's no single path to it. You need a lot of time and resources, but on top of that you need a unique creative approach.
Let's discuss how creativity helps build a stronger brand and how to find inspiration.

About @Dapzury
Dapzury Valenzuela is a brand builder and marketer as well as Art Direction Professor @uatedu
As a marketing consultant and educator for the past 20+ years, Dapzury worked with creatives and forward-thinking companies that range from eco-friendly products to VR in fashion
Questions we discussed
Q1 How did you become a digital marketer? Please share your career story!
My story begins all the way back to high school when I was part of my yearbook club and first was introduced to desktop publishing. I began moving away from adding content on graph paper manually to designing spreads using an early version of Adobe Illustrator.
I studied traditional art in L.A. and then graphic design in AZ. which led to my first job as an in-house graphic designer and product developer for a sustainable products company. I returned to college for my graduate degree in visual communication while maintaining my full-time job.
As I grew my skill set, I began freelancing and taking on clients that ranged from local government agencies to creative entrepreneurs and ultimately launched my own business. I was invited to teach a night class at a local college and fell in love with teaching and transitioned into higher-ed while still working in industry helping startups and SMBs develop their brands, and marketing strategy.
Currently, I teach at the University of Advancing Technology (@UATedu) in the Business Technology, Advertising Art, and Digital Marketing programs. I also run our Student Innovation Project (SIP) for all majors where students create an innovative tech-based product or service and develop an MVP.
It's crazy when I realize I've been using Adobe products for almost 30 years using it to execute client work and teaching Illustrator, Photoshop, and InDesign to my students. It's been a privilege for continue my work in both the private and public sector.
Q2 Why creativity is important for any branding strategy?
Creativity is the fundamental source where anything is possible. It is where innovative ideas are born and only through practice can we help manifest them into reality. I love marketing because it is the intersection of creativity and technology. Having been exposed to tech for as long as I have, I continue to be fascinated by the developments and efficiencies of programs that allow creatives to express themselves and their ideas. Brand strategy can only be implemented when you clearly articulate who you are, why you exist, who you are serving, and what value you are providing. Creative output should be aligned with your brand based on what you say and do, but more importantly, what your audience or customer says about you.
We also have to remember that each one of us is creative. Sometimes we think only artist, musicians, poets, etc. are creative.
Everyone has creativity in them. We just need to learn how to channel it.
Q3 How to find inspiration? Can you learn to be creative?
I find inspiration everywhere. I'm an avid reader, and books offer me a great deal of wisdom that I apply to everything I do. I also appreciate nature, art, music, and fashion. Design books, museums, art shows, creative exhibitions, festivals, conferences, talks, and any experience that opens your mind to creative thought can help to stimulate creativity.
Everyone is creative and everyone can learn to be more creative. I believe you have to have internal peace to allow creative ideas to come forward. The practice of mindfulness and meditation, along with having a growth mindset helps you to maintain a childlike perspective on life that keeps things new and exciting!
One great brainstorming app is @MiroHQ. I use it to collaborate on team projects and organize my thoughts.
Q4 How to encourage and develop creativity within your company?
One of the most important things an organization can do is allow its members to express ideas in a variety of ways. This can include brainstorming sessions during meetings, messaging apps that make real-time collaboration easy, or by giving people the opportunity to lead projects they are passionate about. When your members feel they can contribute their strengths, they'll be more likely to go above and beyond to exceed expectations.
Every single employee is the CEO of their life, and they exchange their precious time in exchange for compensation and the opportunity to contribute their knowledge and expertise with the hopes that they'll grow within our organization until their cup is full.
Truly understanding your employees and knowing what matters to them will help you harness their creativity.
Active listening and follow-through are critical to establishing trust amongst each other.
Q5 What are your favorite branding technology you recommend using?
I start off each day with a quick search of the latest in technology. I'm in awe of the expediential growth of apps, programs, systems, and hardware. I personally use the following:
Inspiration: @GuidesBranding, @verge, @WIRED, @TechCrunch, @Entrepreneur, @Inc
Brainstorming: @MiroHQ, @LucidSoftware
Creative Execution (fee-based): @Photoshop, @Illustrator, @InDesign
Creative Execution (free): @AdobeExpress, @canva
Management: @trello Collaboration: @discord, @microsoftteams, @zoom
Since we are such a tech-centric university @UATedu, our students see #AI as an additional tool that much be used in an ethical manner much like many of our other tools, i.e. image manipulation in Photoshop. It's how you approach tech and learn to use it for good.
Our previous branding chats: