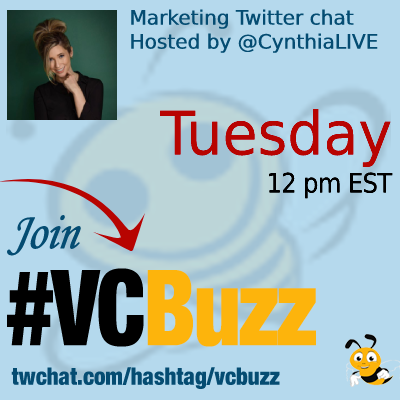 The digital marketing is changing every year: Businesses can lose online visibility within a day.
And yet, there's one constant you can always rely on: You
Personal branding takes time and effort, so how not to give up?
About @CynthiaLIVE
Cynthia Johnson @CynthiaLIVE is an entrepreneur, marketing professional, author, and keynote speaker.
She is a Co-Founder at Bell +Ivy, a personal branding agency in Santa Monica, CA and WonderKey Collective; a nonprofit focused on providing cyber essentials to foster youth.
Make sure to check out Cynthia's book "Platform: The Art and Science of Personal Branding"
Questions we discussed
Q1 How did you become a digital marketer? Please share your career story!
I started in digital marketing initially by working for a live streaming social media platform – one of the firsts. That gave me the opportunity to learn social media from the platform side which was invaluable.
After the live streaming company I was working for shit their doors, I took a job at a boutique SEO agency focused on mental and behavioral healthcare. At the time, social media was just starting to be recognized as valuable for SEO and mental health was not being talked about.
Q2 What is a personal brand and who needs to think about investing into it?
A personal brand is your first impression, your digital footprint, your resume. In many ways, your personal brand is like a credit score with no defined metric for success. Everyone has one and everyone needs to control it.
Many people think personal branding is about oversharing, content creation, etc. and it can be if that is the goal, but for many it's just ensuring that your digital footprint – the things people find when they look you up online – are what you want them to see – that they serve you.
Most importantly, your personal brand should serve you, you should not be serving it.
Q3 How to build a personal brand?
Step 1: To build your personal brand – start with a digital clean up. Search yourself, have your mom search you, your phone number, address, emails, etc. Make a list of what to keep, what to edit and what has to go
Step 2: Write your bio and pick your headshot (headshot = logo in personal branding) and update your platforms all at once
Make sure your headshot file is labeled with your name before you upload across social media channels – try @KnowEm to claim multiple profiles at once
Personal branding is a demonstrate not a story – fiction will get you nowhere for very long
Q4 What type of an investment are we talking about here? How much time should one dedicate to brand themselves?
I believe 5 hours per week is max – less is better. I like 3 hours of prep and 2 hours of action per week. Prep=research, content creation, writing, outreach. Action=newsletters, posting, community engagement. This does not include speaking or random things – this is referencing the consistent work.
Q5 What are your favorite digital marketing tools?
I should clarify – I meant "historical" fact checking.
I also like @ahrefs and @sparktoro – anything by @randfish – and I read all of the platform and brand blogs
No better platform for outreach research than Twitter – hands down.
Our previous branding chats: