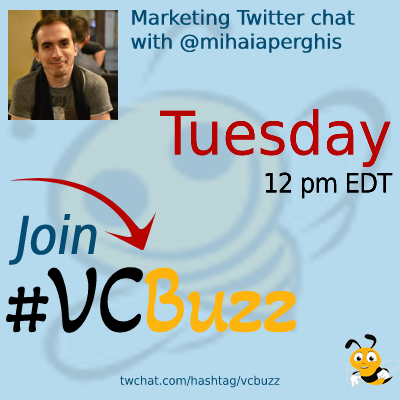 Search Console is one those few SEO tools that I use on a daily basis (for a variety of sites).
Now with Google switching to GA4, I use it even more.
Let's discuss the most useful reports inside Google's search console and how to make the most of them!
About @MihaiAperghis
@MihaiAperghis is entrepreneur, SEO and tech geek. He is the founder of Vertify, creator of Search Analytics for Sheets and product expert in the Google Search Central Community.
Connect to Mihai on Linkedin!
Questions we discussed
Q1 How did you become a digital marketer? Please share your career story!
About 15 years ago, I started working as a freelance link builder for a US publisher while in college. This side hustle ignited my curiosity in SEO. I delved deeper, experimenting with personal projects to understand what really moves the needle in search results.
Post-Masters, I utilized my 3-4 years of SEO and US market experience to open an agency in Bucharest, Romania. My aim was to leverage proven strategies from the competitive US scene as a USP to grow local Romanian brands.
Since then, I've been on a relentless learning journey in both SEO and entrepreneurship. Our agency has expanded and I've also launched 'Search Analytics for Sheets', a product conceived from our team's needs that I decided to share publicly
Q2 What are your favorite reports inside Google Search Console which help you create an SEO strategy for a site?
For me and our team, the performance (formerly "Search Analytics") report is incredibly valuable. It offers a wealth of data that can shape your SEO strategy, providing insights that guide you towards enhancing your site's organic traffic.
URL Inspection is my next favorite tool. It lets you "peek behind the curtains" to see Google's perspective on a URL. Moreover, testing a live page's HTML as seen by Google provides invaluable debugging info that's hard to find elsewhere.
My third pick is the Indexing report. It's great to have an easy tool to check weekly or monthly, ensuring no issues have been overlooked.
A2. The best reports are integration with Looker Studio. A glimpse at how my process begins:

1. Use Google Search Console Performance Reports
2. Use Google Search Console Enhancement Reports
3. Use Google Search Console's API
4. The Google-InspectionTool Crawler#vcbuzz

— Jeannie Hill (@essentialskill) August 1, 2023
Q3 Let's talk about your awesome tool – Search Analytics for Sheets. How does it make Search Console data even more useful?
Search Analytics for Sheets greatly simplifies working with the Performance / Search Analytics report and the URL Inspection tool, particularly if you're used to utilizing Google Sheets.
It not only provides access to more data than the GSC UI (potentially millions of rows for large websites), but also enables you to use dimensions for all available combinations, such as Query and Page in the same report!
The URL Inspection feature is the tool's latest addition, allowing programmatic access to seeing the inspection data for hundreds or thousands of URLs in just a few minutes.
Q4 How to use Search Console (and your tool) to increase your organic traffic?
The tool's primary use is to efficiently assess the effectiveness of your SEO strategy, saving you time compared to navigating through the UI (which is still useful for quick checks, but not as much for an in-depth analysis).
It enables you to delve deeper into the data provided by Google, helping you uncover more opportunities to enhance the performance of specific keywords and/or landing pages.
The URL Inspection report is excellent for regular audits of top landing pages in minimal time. We typically do this monthly for each project, thus saving time on manual inspections and allowing more focus on strategy refinement.
It depends whether those pages were supposed to perform or not. If there were expectations for those pages to rank well for specific keywords, and they don't, then I usually either try to improve them or merge them with a similar page.

— Mihai Aperghis (@mihaiaperghis) August 1, 2023
Q5 What are your other favorite SEO tools?
Despite using Search Analytics for Sheets, I still spend significant time in GSC. Many reports there are yet to be made available through Google's API. *cough* @danielwaisberg *cough*
@ahrefs is probably my second most-used SEO tool. Its keyword and SERP databases enable crafting an SEO strategy based not only on your own website's performance but also on that of your competitors.
I feel that ahrefs is so much better on the keyword-side of things, and their tools' experience is just better, as long as your focus is SEO. I heard SEMrush has a higher preference in PPC circles though 🙂

— Mihai Aperghis (@mihaiaperghis) August 1, 2023
At @vertifyro we also use @seomonitor, a neat tool that connects data from both GSC and GA, thus revealing the split in branded and non-branded traffic and revenue for your site (which is great to understand the bigger picture of what's going on).
Lately I've been using @OpenAI's GPT4 API as well. I've integrated it into some of our team's internal tools to help us automate some processes by giving it clear instructions and examples of our best practices, which is SO cool!
Our previous chats on SEO tools: