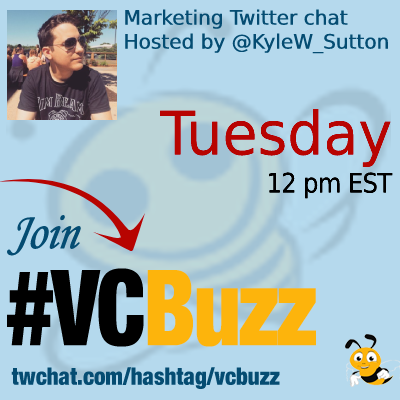 SEO for a news publishing site is a different type of SEO.
You cannot rely on keywords because keyword data is at least one year old.
You need to quickly react to hot trends and be always aware of what is going on inside your niche and beyond it.
How to do SEO for a digital news outlet? Let's discuss!
***Add #VCBuzz chats to your calendar here.
***Please sign in here to follow the chat -> twchat.com/hashtag/vcbuzz
About @KyleW_Sutton
Kyle Sutton is currently Director of SEO, Product for @Gannett / USA TODAY Network, which includes the flagship USA TODAY and more than 200 local newsrooms.
Throughout his career, he's had the pleasure of working with enterprise and publisher brands including U.S. News & World Report, Rolling Stone, Us Weekly, Men's Journal and Kiplinger
Questions we discussed
Q1 How did you become a digital marketer? How did you get into the news publishing industry? Please share your career story!
I majored in journalism in college and started my career on the agency site. I would say the two disciplines came together as I started to specialize in digital marketing and SEO and realized there was a publisher-specific niche of the industry.
Q2 What are the best working SEO tactics that work for a big digital news publisher?
I'd say it really depends on how you can influence the organization, and where you sit internally to do so. We've made great strides through editorial training to ensure newsrooms are well equipped with SEO research before they hit the publish button or cover an event.
On the other hand, I also sit within the product organization, and there is an opportunity to influence search through scalable, product-based changes, for example at the CMS or template-level. These changes can put us on a stronger technical foundation.
Often times they are looking at a tool like Google Trends to understand popular and rising queries and incorporate those into their story or as targeted sub-headings. But also adhering to SEO best practices when constructing headlines, titles, URL slugs, etc.
Q3 What are the biggest challenges when it comes to news publishing SEO and how do you cope with them?
Getting buy-in on the work can always be a challenge. If you're starting with a new publisher, I do think it takes time to "win over" an editorial team and prove your recommendations are adding value. Moreover, that you're a team player and not on a pedestal 🙂
You need to justify those KPIs to get the work not only acknowledged but prioritized with respective teams.
Q4 What works for Google Discover? Were you able to identify some tactics that get more traffic from there?
Are there topics or themes where you seem to be recognized as an authority? Do you see stronger CTR when a headline is phrased a certain way, or when you have a more compelling image? All of these can add up.
Good question. Yes and no. Our KPIs and "North Star" goals are shared by most of the organization, so it's a matter of deciding which of those we can most closely tie to search work. Thankfully we're not pulling them from thin air 🙂 Ah yes, the elusive Discover. So as many publishers can likely attest, Discover can make up a sizeable chunk of your overall Google traffic. That said, the tactics of success are not as well define as traditional organic search.
You're not trying to rank for a keyword; you're trying to make it into a curated user feed and attract a click. That said, if you can connect the dots with content that has resonated in Discover, in the past, what can you learn?
In some cases. Content favored in Discover can be more along the lines of "one and done," while in traditional organic search, we may be looking to take users through a subscription funnel. But I wouldn't say this is set in stone for either platform.
Q5 What are your favorite SEO tools you are using on a daily or weekly basis?
Sure! So we're a big fan of dashboarding as much data as possible to monitor our progress. Bringing together search and analytics data in Google Looker (Data Studio) from Google Analytics and Google Search Console can make for some powerful views.
SEMrush tends to be my go-to for keyword tracking and competitive analysis. And from a crawling perspective, Screaming Frog SEO Spider is just a swiss army knife whenever you need data on a large set of URLs. I use it several times a week at least
Our previous SEO chats: