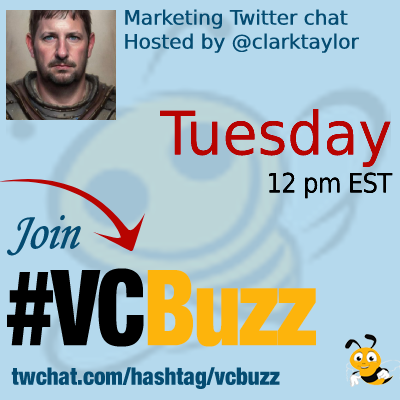 Moving or migrating your site to a new domain or a new CMS is a nightmare, but it is often unavoidable
With any migration, there are bound to be some losses or dips in traffic.
But how to minimize them?
Let's discuss!
***Add #VCBuzz chats to your calendar here.
***Please sign in here to follow the chat -> twchat.com/hashtag/vcbuzz
About @clarktaylor
Clark Taylor is Chief Digital Officer at @AtigroDigital. He has 25 years of experience as an SEO advisor to some of the world's most visible brands.
Clark has led corporate and agency SEO teams supporting startups to Fortune 10 brands.
Questions we discussed
Q1 How did you become a digital marketer? Please share your career story!
In 1996 or 97 I was an introverted sales guy. I hated making cold calls. But I loved warm leads (everyone loves warm leads). I convinced the president of the company to let me start messing around with the website to try to get more leads and convert more visitors. This was before Google existed. When I first saw Google, I knew it was going to be huge. The president initially let me spend 50% of my time on SEO.
Between 1996 and 2011, I worked in-house at a couple of small businesses and a tiny agency. In 2011 I jumped on the opportunity to work with the great Eric Enge when his Stone Temple Consulting agency was only about 10 or 12 employees, I was the first consultant he had ever hired that was already an SEO. Previously he hired people with strong business acumen or developers and turned them into SEO consultants. In my 10 years with Eric I got to work with a lot of big brands and complicated websites. 
In my career I've worked on hundreds of websites and probably 50-75 migrations.
Q2 What is the first step when it comes to moving a site to a new domain? How to prepare for a smooth move?
Migrations are messy! There is super high risk…I've seen websites lose 100% of their non-branded organic traffic due to botched migrations. Need a good project manager – RACI Model – Responsible, Accountable, Consulted, Informed
If organic traffic is important to your business, you MUST insert yourself very early…(when ideas are being drawn up on a whiteboard or napkin)You need to be involved in the selection of the platform, wireframes, MVP
Create an SEO Business Requirements spreadsheet with an itemized list of each requirement. This is basically an itemized list of SEO best practices that each stakeholder (Dev, Design, Marketing) must sign off on. This is your chance to make sure the SEO team gets everything they want in a new website.  After all, the new website should be better than the current website. Some examples of things you'll want to include: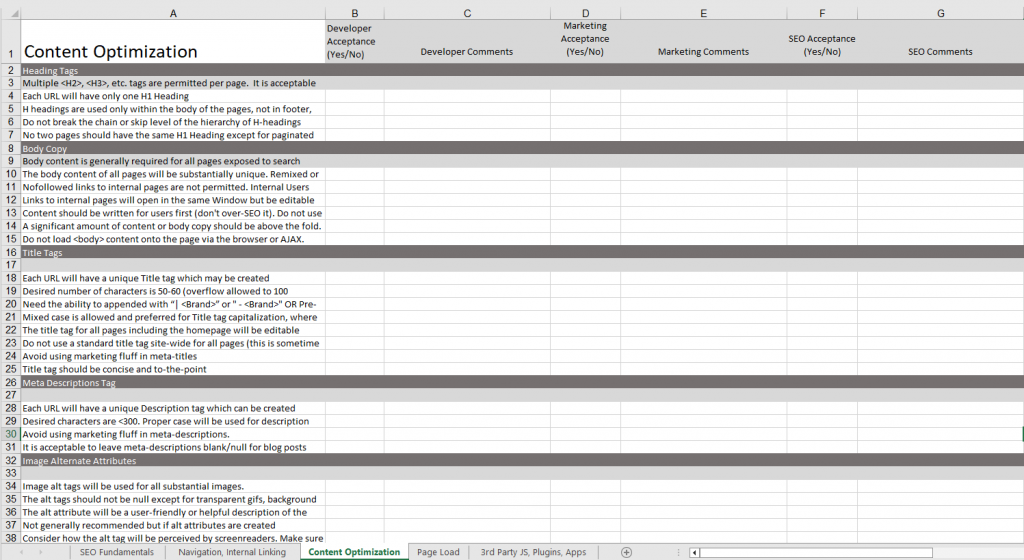 Q3 Apart from research, how to go about CMS migration to minimize risks?
To minimize risk that comes along with a migration, you're going to need to do 3 audits: current site, staging/dev site, and the new live site.
Current site (This should be done in the planning stages before any design or development starts):
What are the issues you don't want carried over to the new site
What are the opportunities to improve the new site
Improved architecture
Improved UX
Flag the most important content and content that should be pruned and not be migrated
Capture baselines, URLs by archetype
This should be done in the planning stages before any design or development starts
Staging/Dev Site:
Does the site meet the SEO Business Requirements?
Compare baselines, URLs by archetype
Existence of most important content, elimination of outdated, irrelevant, thin content
UX Test the new site in a beta version to some paid traffic or redirect a small % of organic visitors (be very careful how you do this).
Have a reset button in place (just in case things go terribly wrong).
For pages and content that is performing well, be very careful changing content. Might be better to change up the content after launch of the new site.
Q4 Are there checklists you'd recommend for both? They could be detailed or fundamental…
@SEMRush and @SEOClarity have really good checklists
Q5 What are the most common mistakes you see with migrations?
Rushed migrations. Migrating to a domain that has been tarnished or penalized.
Improper redirects – 302s instead of 301s, redirect loops, long-redirect chains
No plan for removing legacy content
Migrating everything – be selective
Setting up new GA account
Not doing URL to URL redirects
Forget to change meta-robots from noindex to index
Q6 Are you using AI or ChatGPT to help in any ways with migrations?
We're experimenting creating meta-description, product descriptions and alt tags but finding they fail.
I think it's ok to use AI for relatively low-value SEO tasks but human review is still very important.
Mark Williams-Cook shared a great idea on using OpenAI along with Screaming Frog to automate the creation on meta-descriptions.
I've experimented with using AI to create alt tags and GPT4 has failed miserably
Our previous SEO chats: