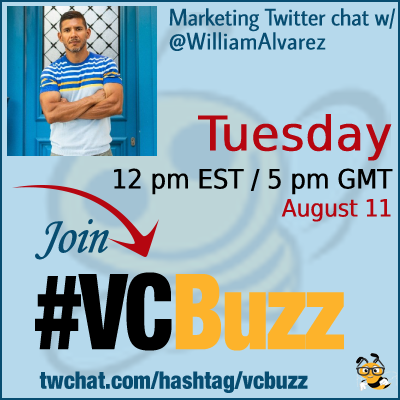 Just a few short years ago SEO process in general and ranking monitoring in particular was much easier.
If we saw a ranking drop, all we needed to do is to make sure there was no Penguin/Panda update that week and there is no penalty notification inside Google's search console.
Depending on our finding, we knew our path to recovery, whether it was removing / disavowing some links, or removing / consolidating thin-content pages.
These days things have got much worse: Google still confirms some algorithmic updates they often introduce but there's no hint on what to do to avoid losing traffic over those.
I mean we know lose terms like EAT and such – but there's never any clear path to recoveries any more.
So in case you lost some rankings and traffic over one of those Google's "core" algorithm updates, what do you do?
Let's try to figure it out!
***Add #VCBuzz chats to your calendar here.
***Please sign in here to follow the chat -> twchat.com/hashtag/vcbuzz
About @WilliamAlvarez
@WilliamAlvarez is a digital marketing consultant based out of Jersey City, NJ offering a range of services from International SEO and Paid Search campaigns to Content Marketing Strategies.
He is currently director, of organic search at @catalystSEM.
Connect to William on Linkedin!
Questions we discussed
Q1 How did you become a digital marketer? Please share your career story!
I've been in the in the digital space for over 20 years now, but focusing on Search (organic and paid) since 2004.
Prior to that, I started working at an ad network as a display advertising campaign strategist, and after a few years I moved on to a software development company that built Ecommerce solutions that were SEO-ready out of the box, so I had to learn, and I was basically thrown in into the SEO world and never looked back.
I've worked both agency side and also as an in-house marketer, with all types of small and enterprise clients in different verticals and industries including pharma, automotive, CPG, beauty & health, finance, jobs search, among a few others.
A1 20 years ago my brother and I started a website and it had no traffic, so I learned SEO.

Then we realised it didn't convert well, so I learned CRO.

Now we have 1m visitors a year and hundreds of thousands of conversions and I offer the same to others 🙂 #vcbuzz

— Phil Drinkwater (@phil_drinkwater) August 11, 2020
Yes, I can't imagine how people on these days learn SEO, since I basically lived through so many changes. Hard to imagine new people not knowing so many great things from the past.
A1: sort of fell into it — I was working in real estate + finance but was looking for a change. Was referred to the digital marketing industry by a good friend, and found out I liked it quite a bit. So here I am. #vcbuzz

— Sam (@DigitalSamIAm) August 11, 2020
It's great to fall in an industry where you feel that you fit in pretty well, that you love and makes you do new things every day.
Q2 How to diagnose any impact after one of those Google's algorithm updates?
Is it allowed to say "it depends" here?
I'd say, analyze your site's organic search performance over the course of several days; the day after, 3 days after, 1 one week after, and so on.
What changed when compared to a regular day of the week or month of the year? If the impact was negative, is it an alarming change to be concerned about?
A2 First, leave it a few days, or even a few weeks. Google often tweaks things for a month afterwards.

Look at your inbound traffic in analytics and GSC but also organic traffic in tools like @semrush. Do a full GSC audit – before and after. #vcbuzz

— Phil Drinkwater (@phil_drinkwater) August 11, 2020
Evaluate seasonality. Is that a factor? Exclude if not, but it's always worth understanding. Weed out everything that it's obvious.
Isolate external factors. Consult with internal web development teams if some recent website updates were made and they were not announced to the SEO team ahead of publication. Did something break? You can't imagine the number of times happens!
Ask colleagues about changes they have seen or experienced, which industries were mostly affected? Are you part of that group?
Do you have a backlog of SEO improvements that's long due and the recent algo update hit any of those aspects of your website. Do not wait for this to happen!
Prioritize implementations and changes based on level of impact on your site's performance and, of course, revenue.
Analyze pages and groups of keywords underperforming during the time the algo update is rolling out, and before and after. What are some common patterns? Do they go against Google guidelines and best practices?
A2. I'll add to Phil's keen comment with an observation from yesterday. What many thought at first was a Google algorithm update turned out to be a glitch in the Google Search Console. @rustybrick both wrote and tweeted about it. It helps to stay in key conversations. #vcbuzz

— Jeannie Hill (@essentialskill) August 11, 2020
Suspect and dig out all the recommendations that were made in the past but have been neglected for any number of reasons. Perhaps Google finally got you while you had the time to fix them. Avoid that situation and prioritize accordingly.
A2.2: I'm a firm believer in the power of process for good SEO outcomes – invest in SEO when you don't need it; update your site regularly, create brilliant, high-value content tailored to your audience, don't cut corners + do shady things — you'll generally be OK. 2/x #VCbuzz

— Sam (@DigitalSamIAm) August 11, 2020
These are the most common ways to come back with solutions and find a way for soon deployment before the next algo update. Use that time in between to re-prioritize your SEO workflow.
Q3 If you do notice a decline in rankings, what are the actual steps to a recover?
As usual, it will vary depending on the issue that you get to identify.
Sometimes, the fix has to do with a cumulative lack of optimization steps that has spanned over the course of many years. As I said before, what SEO improvements have you been neglecting? At some point they will hit you. Do not wait for that.
Go see if Google has communicated something via Google Search Console, most of the times they will let you know, although it's not always guaranteed.
A3 Start with what you've lost.

Is it site-wide, single pages, or topics?

Do a links audit, look at content quality, relevancy & intent. Do a tech Seo audit.

Look at your niche and see whether competitors have dropped too.

SOMETIMES ITS RIGHT TO LOSE SOME KEYWORDS! #vcbuzz

— Phil Drinkwater (@phil_drinkwater) August 11, 2020
Do not approach penalties from a reactive perspective, but prevent all possible scenarios for which you could get hit by a penalty. There's plenty of help and documentation out there today.
When in doubt, ask experts via Twitter, Reddit, or via the Google Product Expert community. We are a pretty collaborative community and I see that nowadays you get help pretty quickly, if you ask nicely!
A3: First, figure out where you're getting hit (one page, group of pages, entire site, etc.); then check GSC for notifications; if nothing, then I usually start with an audit of the effected pages AND the current ranking pages. #vcbuzz

— Sam (@DigitalSamIAm) August 11, 2020
Now, is the issue related to content quality not taken care of? Is it related to page speed performance? Is it relate to UX & UI? Have you successfully deployed a mobile site and experience?
Be in the know of how Google will be acting upon your site's performance as of 2021, most of that is suspected to have had an impact for the past couple of years already.
Also, it's not true that you do not have to respond to a Google algo update. If your organic search visibility drops, there's an area of optimization where you're failing and you need to fix it to build a better foundation that stands the test of time.
A3. An giant-size Google ranking drop can be caused by many factors besides an algorithm update:

🐝content changes
🐝technical issues
🐝Google penalty
🐝improvements made by competitors
🐝SERP lay-out changes
🐝Robotx.txt error

"Bee" careful: each case is unique #vcbuzz https://t.co/KtIXWHiycF

— Jeannie Hill (@essentialskill) August 11, 2020
How big is the optimization gap between top performers in your space when compared to your own website? They are probably winning where you lost some ground.
In ecomm sites, did you drop rankings for products that got out of stock and Google has figured you are not offering the ideal experience to users?
Again, user experience becoming tremendously becoming very important. Often times I hear, "don't pay attention to design layout and UI or now, we will work on that later on, focus on technical SEO better". Nope.
Have you identified if there's a specific type of Featured Snippet that's more prevalent now and is impacting the visibility of pages for which don't have the right schemas? This can have an impact (positive/negative) on your historic click share.
In the case of a manual action, make sure that you submit a reconsideration letter/request, be thorough in your explanation as it will carefully reviewed and you want it to be accepted.
Some improvements can be seen in a few weeks or months, some other will take longer depending of the type of violation and penalty.
Q4 What is the best way to keep an eye on Google's updates, confirmed and suspected?
The best way to stay abreast of Google algo updates is by using monitoring tools like SEMRush, RankRanger, Accuranker, Mozcast, and so on.
And of course, proprietary tools that you may build in-house to track daily site activity, set your own rules in order to identify unexpected changes.
A4 The industry has tools to keep an eye on the SERPs eg. @semrush sensor, and others.

Google also tell you about the key updates.

Most of all, keep an eye on industry news sites and twitter. News travels fast! If only you have dropped, that's probably not an update. #vcbuzz

— Phil Drinkwater (@phil_drinkwater) August 11, 2020
Stay connected with our community, we have colleagues that specialize on monitoring and analyzing unusual website traffic performance and Google Search news, like @Marie_Haynes, @LilyRayNYC, @RustyBrick, and the folks at Moz.
I value the new "Search Off the Record" series with @methode @g33konaut and @JohnMu where we're gaining deeper insights on that Google quality bar. They get pretty transparent about how Google Search works. #vcbuzz https://t.co/FLVRC0N69X

— Jeannie Hill (@essentialskill) August 11, 2020
That is correct, there's a myriad of Google sources that are worth watching and listening too. The Google Search YouTube channel, Google Office Hours, etc.
Follow relevant Googlers on Twitter who may have first-hand information on the most recent updates: @SearchLiaison, @JohnMu, @googleWMC. Twitter is home to most SEO professionals.
Keep track of changes on the 'Latest Updates' page of Google Search, this type of source is really communicated or socialized.
Maintain a RSS feed subscription to most Google products blogs. (search, developers, YouTube creators, mobile, GMB, etc.) They all communicate new releases that usually have an impact on your organic search visibility.
Have you followed @g33konaut on LinkedIn? He's always broadcasting something new now. Go follow him over there, too!
Q5 What are your favorite SEO tools?
Usually STAT, SEMRush, and ScreamingFrog for quick assessments, DeepCrawl for cloud-based audits, BrightEdge for enterprise SEO performance, RIO for Local Search management.
And more recently the Google Cloud NLP API for content validation and classification on the fly.
A5 Favourite tools… @semrush, @ahrefs, @screamingfrog, @smartlook, Google Search Console, Google Analytics, google sheets for huuuge analytic spreadsheets to spot correlations, @Anydo to keep me organised 🙂 #vcbuzz

— Phil Drinkwater (@phil_drinkwater) August 11, 2020
I usually test almost every tool that comes my way on a daily basis, I use them for a little while, then I forget about them if they are not essential for the regular operation, optimization, or tracking of my campaigns.
The world is very big, we have amazing people in our industry creating more ways to handle data, for example @dsottimano has created a great collection of Google Sheets for SEO purposes.
Our previous SEO chats: