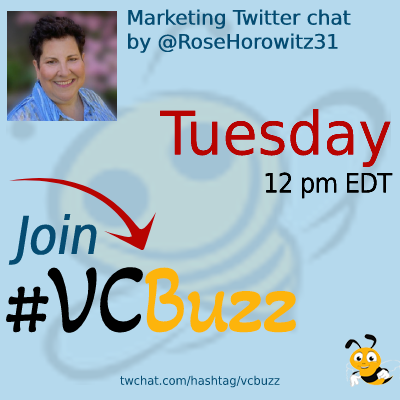 Hashtags remain key to success on many social media networks, including Twitter and Instagram.
But how do you promote a hashtag for it to drive views and trends?
Let's discuss!
About @RoseHorowitz31
Rose Horowitz @RoseHorowitz31 is a Pulitzer-nominated journalist and the founder of #WomentoFollow, which became a global hashtag that reached 12 million views in its first two weeks.
Rose has been published in The New York Times, Forbes, and created content for Citi's Money and Life and Morgan Stanley.
Subscribe to her Youtube channel!
Questions we discussed
Q1 How did you become a digital marketer? Please share your career story!
I started out as a reporter at @AP. I worked for several daily newspapers covering international trade, transportation, and business. I also worked on some exciting investigative stories, and one of them was nominated for a Pulitzer Prize.
I freelanced for many publications, including @nytimes, @Forbes, and @Latimes. I also started getting active on social media. I liked the immediacy of Twitter and could tweet live for clients from events, and record videos – all with the use of my iPhone.
Q2 Please tell us about the #WomenToFollow hashtag and how you came up with the idea?
A2a: After leaving an exercise class, I saw an article about how men AND women reporters retweeted and followed men. A huge imbalance.

I posted a tweet & used the hashtag #WomenToFollow.

Boom! The tweet went viral.

Pic of Tweet below! #vcbuzz pic.twitter.com/wZkk4nLWNz

— Rose Horowitz, #WomenToFollow💃🏼 (@RoseHorowitz31) July 25, 2023
Q3 How did you promote the hashtag for it to generate so many views in such a short period of time?
Women make up half the world's population. The tweet resonated! It sparked a fire among both men and women to amplify women's voices on social media.
When the tweet went viral, I dove in to create buzz and amplify what people from around the world were tweeting. I RT'ed people naming #WomenToFollow; in turn, people would RT & name more women.
A friend @heykiddo jumped in to help & started a #WomenToFollow Twitter List to capture the handles everyone was naming. Then I started interviewing #WomenToFollow in different fields and writing Twitter threads. They often garnered 20 to 30K views.
Q4 Are you concerned about Twitter's future now that there are so many questionable changes happening to the platform?
What journalist, creator, or digital marketer wouldn't be concerned? You tell me! Elon Musk's reveal of it's X branding had the brashness and chaotic intensity of all his moves since he acquired Twitter last year. We know he's had an obsession with the letter X – his company http://X.com merged w/ another company to become PayPal in 2001. Here's the @WSJ's take on the X change and people's reactions.
A4 I am not concerned. The market will fix it, over time. Mr. Musk is banking on the X thing. We good thing is that you could find other services, e.g., @joinmastodon. Personally, I will continue to use Twitter as long as it is around. It was a mistake in the first place. #vcbuzz

— Martin Lindeskog🗽🌐💎🫖🍵🧉🙃 (@LyceumPeripatos) July 25, 2023
How can we meet #genderequity goals in pay & equality if women do not have equal say on the world's most influential platform? X is still that platform.
Q5 What are your favorite Twitter tools?
Twitter Threads I use them to tell a story. You can also tweet them individually. I created blogs on Medium so I could share the #WomenToFollow threads I wrote on LinkedIn, FB, Instagram etc.
Twitter Lists It's terrific for building lists of people you want to interview, zooming in on topics, such as Ukraine, AI, social media. Check out my lists. You could be on one of them!
Bookmarks I subscribe to Twitter to use the bookmarks. I organize them into files. It's a quick way to see Tweets that went viral and ones you want to pull up again when news happens that's related to your original tweet.
Yes, I still use it! But gotta tell the new look is not looking so good to me #vcbuzz

— Sana Knightly (@SanaKnightly) July 25, 2023
Our previous Twitter marketing chats: