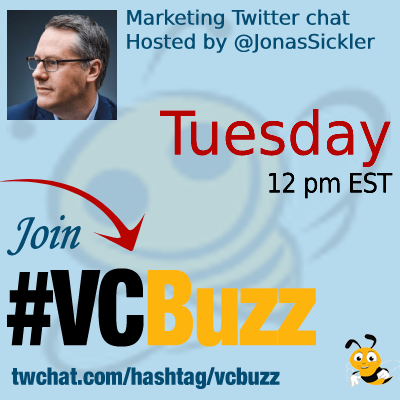 Reception Marketing = meeting customers when they're ready to act with the information they need.
This is an evolution of "permission marketing" which replaced interruption marketing.
Yet, it still feels intrusive because most folks who "opt in" to marketing still get bombarded with emails they don't want.
Reception Marketing ensures your website has the content to address consumers' needs, just as an in-store associate would, and it delivers the content when users are actively seeking answers through organic search.
It's really hard to reach consumers who have been empowered by technology. We thought permission marketing was the answer, but that still falls into the interruption marketing bucket.

Think of all the emails you get that you don't read, and don't really want. #vcbuzz

— Jonas Sickler (@JonasSickler) June 6, 2023
Let's discuss!
About @JonasSickler
Jonas Sickler is a marketing author and thought leader who dives into research and analysis to understand audiences, unravel user behavior, and uncover efficiency
Jonas is also an accomplished children's book author who helped launch the bestselling Indestructibles series of baby books, which is an international phenomenon with millions of copies sold worldwide.
Questions we discussed
Q1 How did you become a digital marketer? Please share your career story!
I began my marketing career as a children's book illustrator. I built a website to promote my Indestructible baby books, and I published a blog about starting an illustration business.
I joined @Terakeet in 2014 where I expanded my knowledge about SEO, content, and search intent. I've helped re/launch several websites as well as new marketing concepts called reception marketing and owned asset optimization
Q2 What is reception marketing (compared to interruption marketing or permission marketing)?
Reception marketing meets consumers in their moment of need — regardless of channel — with exactly what they're searching for at any point in the customer journey.
Interruption marketing is when brands interrupt their audience to promote products and services — Examples include television, radio, youtube, or pop-up ads.
Permission marketing is when consumers have the ability to opt in or out of marketing messaging at any time. Examples include email, social media, app notifications, and some digital advertising.
Q3 What strategies can brands use to connect with customers precisely when they're ready to act?
Use keyword research to understand what audiences are searching for and asking. Once you understand the problems of your target consumers, build valuable content that meets their needs, and create a network of brand touchpoints.
Run Google Dynamic Search Ads (DSA) on top converting content to amplify your content investment performance in alignment with the consumer journey.
Leverage intelligent CTAs, chat features, and email automation to target users based on behavior rather than running generic email blasts to an entire database.
Q4 How can brands leverage organic search data beyond SEO?
Organic search is the world's most honest focus group. It's the only place users tell you exactly what they want, and when they want it. And behavioral analytics data reveals your top performing content. But the benefits go beyond ranking for keywords.
Marketers can use search data to better understand their audience. What questions do folks ask about your product category? Are they asking if your company is reputable? What are their biggest concerns? Which competitors do they compare you to most?
Brands can use these insights to craft better marketing messaging on product pages, publish long-form content and FAQ pages that address real customer concerns, and inform social media and email campaigns to build deeper relationships.
Organic search data (volume + intent) is valuable way beyond the scope of SEO. It can inform higher level marketing activities to forge richer consumer connections.
Q5 How can brands build a strong foundation for reception marketing?
Reception marketing requires a deep understanding of customer needs at every stage of the funnel. Develop buyer personas and journey maps, and layer in keyword and intent data, as well as behavioral insights.
Develop and optimize your owned assets first so customers find them when they're ready to act. Then, atomize those assets to fit the intent and formats for other marketing channels, and push out highly relevant, consistent messaging wherever your customers are.
Reception marketing ensures alignment between brand purpose and audience needs. It also builds trust by prioritizing audience value over product sales.
Our previous digital marketing chats: