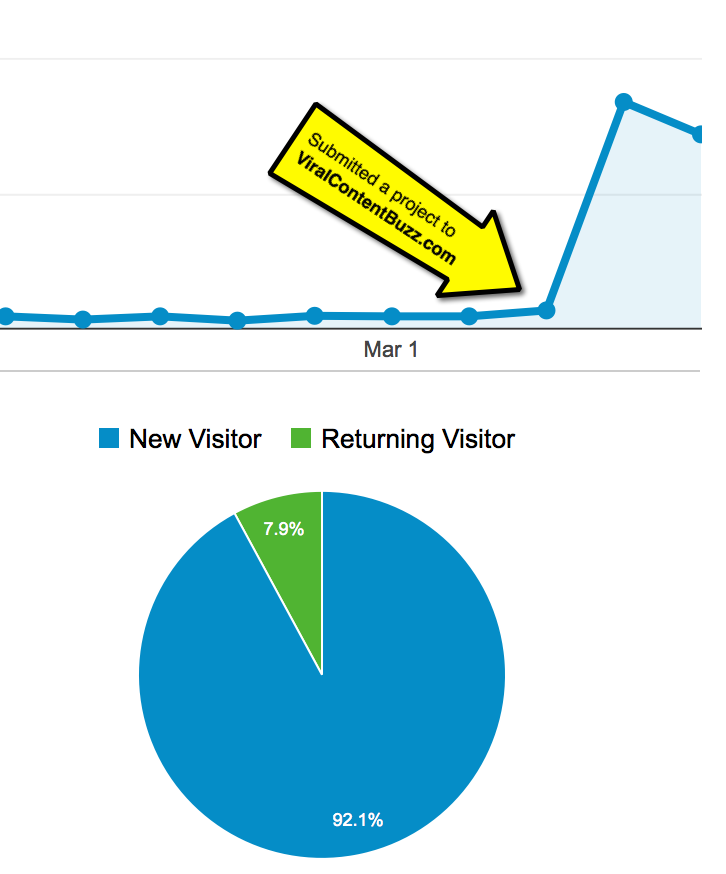 Digital marketing is an on-going process.
You are never actually done and you cannot rely on the same marketing tactics over and over again.
How to remain ahead of your competition and keep seeing positive results from your marketing efforts?
You need to keep experimenting.
Marketing experimentation is one of the toughest tasks out there. Let's discuss how to do it right!
***Add #VCBuzz chats to your calendar here.
***Please sign in here to follow the chat -> twchat.com/hashtag/vcbuzz
About Nicolás Vargas @Nikovacr
Nicolás Vargas @Nikovacr has been helping eCommerce, B2B & SaaS businesses develop growth marketing strategies to acquire, retain and convert users for 8+ years
Subscribe to @Nikovacr's newsletter https://marketingconcepts.co
Questions we discussed
Q1 How did you become a digital marketer? Please share your career story!
I studied Industrial Engineering, got introduced to digital marketing by a class on my last year in college and I fell in love with it, have been doing it for 10+ years now.
At the start of my career I was working mainly with user acquisition and as I got more experience I transitioned into a more holistic role where I'm responsible to look at the whole user journey from a marketing perspective.
Q2 What is marketing experimentation and how to run marketing experiments the right way? What do we test?
Marketing Experimentation is a process inspired by the "scientific method" that is used by marketers to support or disprove assumptions or hypotheses.
It's a powerful tool for marketers because it gives a them a solid framework to prioritise and assess the effectiveness of their marketing activity (actions, tactics, etc)
A2: experimentation is challenging 'your best' with something else. Make sure you have data to measure success/fail + make sure you let it run long enough to gather necessary results to make an informed decision.#VCBuzz

— John Buglino (@john_buglino) February 2, 2021
6 steps process to run marketing experiments:
Goal Setting – It all starts with what you want to achieve
Ideation: Brainstorm potential solutions for your goal or challenge
Prioritisation: Prioritise Solutions based on impact & ease of implementation
Experiments Design: Formulate your hypothesis, develop your minimum viable campaign & define metrics of success
Execution: Agile execution of your experiments (Progress documentation is critical)
Analysis: Results analysis and knowledge sharing
#vcbuzz Analyzing results is so important… some collect results but never use the findings by drawing conclusions or making adjustments based on findings…

— Sue-Ann Bubacz (@SueAnnBubacz) February 2, 2021
What Do we Test? Experiments should be categorized based on their impact in the marketing funnel and should be defined by a realistic business goal – See examples below
Acquisition: What can I do to attract more people? CAC<LTV
Retention: What can I do to retain more people? Visitor to Subscriber, Subscriber to Customer
Monetisation: What can I do to increase my AOV?
Q3 What makes a good marketing experiment?
Inspired by a real business or marketing problem
Simple
It provides a good real representation of your audience's situation (unbiased)
It uses qualitative and quantitative data
It's easily verifiable (proof or disproof a hypothesis)
A3 Your elements and objective of the experiment makes you stand out. It is vital to know which datasets you want based on the experiment results. #vcbuzz

— Hiren vaghela (@hirendream) February 2, 2021
A3: When you only look to look at the impacts of one/few items rather than a complete departure from the control. You cannot experiment with too much as you will lack the understanding of why the experiment worked or not#VCBuzz

— John Buglino (@john_buglino) February 2, 2021
A3. A clear marketing experiment hypothesis is one that best articulates what you are trying to prove and is easy to test and glean key insights from. Use dataset search for your experiments to be based on sufficient data sources.https://t.co/F5bW2QS6Mr #vcbuzz https://t.co/4wOadKMYct pic.twitter.com/dL5thoNNW0

— Jeannie Hill (@essentialskill) February 2, 2021
Q4 Are there any good public examples of good marketing experiments to learn from?
There are lots of examples out there. Most of the stuff online are experiments run by tech companies. Marketers can find inspiration in terms of the process & methodology used by companies like Uber, Airbnb, Pinterest & Evernote (see resources below):
A4 There is an entire site dedicated to sharing marketing experiments. It is set up as a game where you guess which version tested higher and then reveal the results: https://t.co/GhCFNk0JWV @GuessTheTest #vcbuzz https://t.co/WpXo2wSNlD

— Gail Gardner (@GrowMap) February 2, 2021
A4: #Geico – for years they would say the same marketing tag line, now, they are using humor mixed with their messaging to have the audience remember#VCBuzz

— John Buglino (@john_buglino) February 2, 2021
Q5 What are your favorite marketing experimentation tools?
@NotionHQ or @googlesheets for Experiments Design & Documentation
Web Analytics Tools like @googleanalytics for Quantitative Data
Google Forms Or @SurveyMonkey for Qualitative Data. Experimenting with various web form templates will help you find best-performing layouts
@tableau and Python – Data Analysis (Only relevant for big amounts of data)
Google Optimize or @Optimizely for Ab testing
@hotjar and @fullstory for Heatmaps & Behavior Analytics
A5. A few marketing experimentation tools that quickly come to mind:@Convertize @Optimizely@GoogleOptimize@Omniconvert @HubSpot @ABTasty @semrush @ahrefs #vcbuzz

— Jeannie Hill (@essentialskill) February 2, 2021
A5 Did you know @ZohoPageSense is an inexpensive Conversion Optimization and Personalization Platform? https://t.co/8C6vm8vJeO

It has a heat map and other features. #vcbuzz https://t.co/LTUsssGC40

— Gail Gardner (@GrowMap) February 2, 2021
Our previous digital marketing chats: