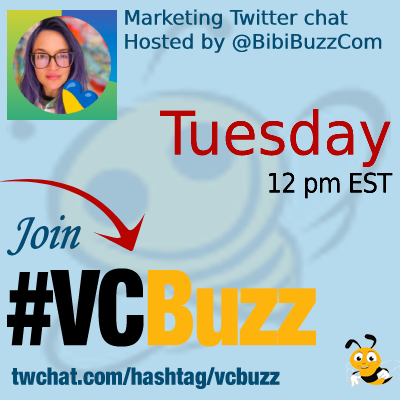 Links remain the most effective way to improve your rankings.
You can optimize your site speed and content all you want, but ultimately you need links to get your site ranked.
So how to build links these days when all old link building tactics can raise red flags?
Let's discuss!
***Add #VCBuzz chats to your calendar here.
***Please sign in here to follow the chat -> twchat.com/hashtag/vcbuzz
About @BibiBuzzCom
@BibiBuzzCom is a professional link builder who focused on high-quality links that cannot be automated.
When she became a mom, she decided to take a remote job as a social media marketer for a worldwide automotive trader. During this time, she was also building and ranking websites to earn an income to replace her job.
Once she was able to quit my job, she had built up a great network of SEO professionals who she works with to help them with link building.
So she has experience in building high-quality links in a variety of niches. Check out Bibi's link building services here!
Questions we discussed
Q1 How did you become a digital marketer? Please share your career story!
Haha! Short version: college dropout – odd jobs from teaching dutch to accounting – pregnant, got a remote job for @kleyntrucks as social media marketer – built affiliate sites on the side and my new SEO friends asked me to build links! The end?
Q2 What link building method works in any niche?
For me guest posts always work, and linkable assets most of the time – if done right. So assets that are easy to build links to and/or attract links passively.
Other link builders are very successful with other types of links – so I'd try anything out for a new project and land on what works for you.
Ever since i started there have been talks about coming down hard on guest posts – it hasn't happened to the projects I've worked on – maybe its because I try to not do it sucky – and the clients value content 🙂 #vcbuzz

— BIBI THΞ LINK BUILDΞR 🌈✊🏾 🇺🇦 (@BibiBuzzCom) November 1, 2022
Q3 Where to start? How to start building links for your business site when you have no idea how that works?
Look at your existing network i.e. partners, suppliers, friends and family – tell them you're trying to increase your online presence and ask for a collab. It's easy links that a lot of companies leave on the table.
A3 Start with claiming all your social bios and linking to your site from them.

And if you have a local address, claim / optimize / be active in your Google My Business profile https://t.co/41stwtBVBS

There are 100s of directories. Get listed in the good avoid the bad. #vcbuzz

— Gail Gardner (@GrowMap) November 1, 2022
A3: Build a community! Connect and engage with fellow small business owners, professionals and clients on social media and share their content. Discuss guest posts or work together to build links through collaborative efforts that make sense for both parties. #vcbuzz https://t.co/CXbIgOk7GL

— Jaime Shine 💬 Marketer | Writer (@jaimeshine) November 1, 2022
Q4 Which link building methods should we avoid and why?
The result of any strategy depends on the quality of execution. I don't judge a lot of link building tactics because I've seen them work – if done well. But in general, stick to methods that align with your brand, personality & skills.
Q5 What are your favorite link building tools?
Pitchbox and Ahrefs – hands down! When you manage multiple projects, you need a solid outreach management tool. And Ahrefs' content explorer is amazing for link building.
Our previous link building chats: