We are right in the middle of the holidays, so we won't take too much of your time! We didn't invite any guests today because we didn't want anyone to feel committed to work instead of enjoying the holidays.
A lot of people have much needed holiday vacations these days, and we are so happy for them!
So let's just quickly say "Happy Holidays" to our community. Today at #VCBuzz we'll just share a few of our free gifts you are welcome to play with any time:
Make sure to join our free content and social media marketing course at Udemy: All it takes is just creating a free account at Udemy. The course is very actionable: You'll find great tips there to implement today!
We've been doing interviews with industry experts for a couple of years now. To somehow leverage that knowledge base, we've started working on VCBuzz iPhone app. Download the app to go through our content marketing lessons while on the go away from your computer.
Inside the course you'll also find the downloadable eBook on content marketing that also comes completely for free. It also comes in an email once you subscribe to our free email newsletter.
---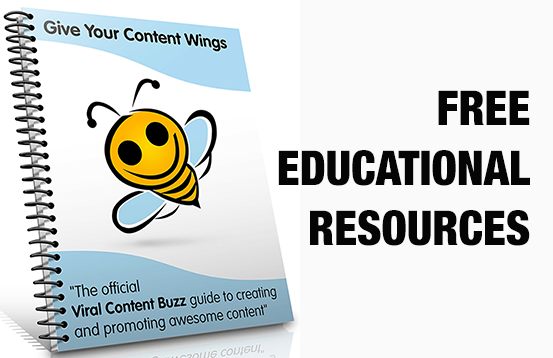 We'll resume our Twitter lessons next week, so please join us Tuesday, 12 pm EST / 5 pm GMT here. See you next week and happy holidays again!