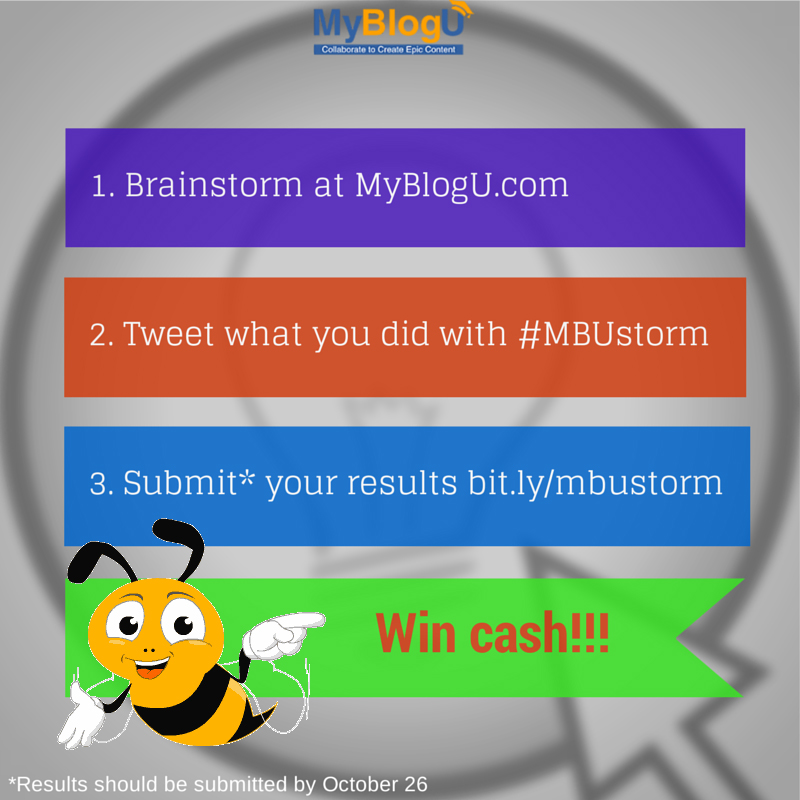 At ViralContentBuzz we LOVE sharing original ideas! This is where MyBlogU can help you with: It lets you crowd-source your unique article idea to stand out!
This month VCB supports MyBlogU 30-day brainstorming challenge in an effort to help you create AWESOME content.
Please check the challenge details here
The VCB part is simple:
Create a brainstorm project (here's the video with examples)
Receive lots of great ideas
Once you feel enlightened, write an article based on any (or all) ideas
Mention / reference the idea authors in your article (just the act of commonsense courtesy, not a necessity)
(Important*) Mark those ideas as approved while providing the URL to the article where you used them
* This way VCB and all the idea authors will find out about your piece and help promote it for you!
We will receive your URL at our end and help promote it for free traffic and exposure!
Enter the 30-day challenge for more GREAT prizes here.
Just a few of the AWESOME challenge partners!
Good luck!