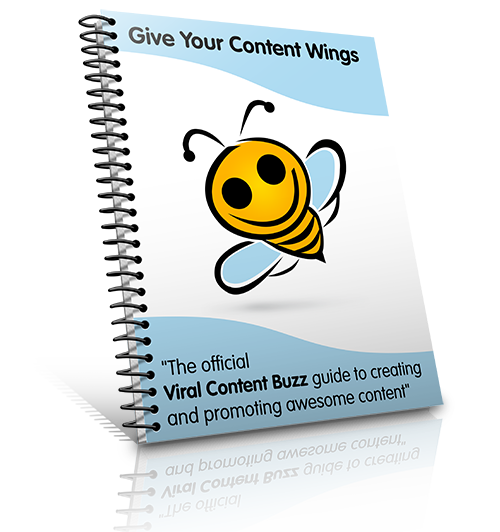 At ViralContentBuzz we believe in the power of the quality content, connections and mutual benefits.
In an effort to show what really works and how, we have collected most effective content marketing and brand-building tips tips and compiled them in a handy eBook you can get for free!
***To download your copy of the free content marketing eBook, simply join or login to ViralContentBuzz (which is free!)***
*The only reason why we need you to login to download it is that we want the eBook to be exclusive for our users.
Once logged in, you'll see the download link on top of each page!
Inside You'll Find the Following Chapters:
Going Viral: Basics

Explaining Viral Content
*Most Important Component: How to Get Lucky (Manufacture Serendipity)

Step 1: Inspiration, Brainstorming, Research

Actionable Guide to Finding Viral Content Inspiration
A Few Examples of Viral Titles

Step 2: Formatting a Viral Article

Note: What images you CAN use and how

Step 3: Learning to Write LOTS of *Awesome* Content

1. One Research => Several Articles with Originals Angles / Perspectives
2. Old Content + New Format => New Content

Step 4: Share Your Awesome Content on viralcontentbee.com

Viral Content Buzz Basics
How to Use Viral Content Buzz (Case Study)
Viral Marketing Generating Machine?
Content Marketing Cycle at Viral Content Buzz
And more!
ViralContentBuzz is an integral part of any content and social media marketing strategy. Follow the content marketing cycle: