As we discussed earlier, traffic is not the ultimate goal of any website. It's converting that traffic in some meaningful way that matters.
Today we are learning how to improve your conversions using website analytics.
***Please sign in here to follow the chat -> twchat.com/hashtag/vcbuzz
Why is web analytics important?
Analytics gives you a better understanding of your website users' behaviors so you can improve their experience.
By using Google Analytics you can connect Adwords, Adsense and Google console and get more data to improve performance.
Web analytics can help you map out your users' friction points before they buy from you so you can improve their journey.
You are right. we have to have to know that we are indeed reaching our Goals. Analytics helps us with that.
There are like @kissmetrics, Piwik, Clicky
For example Adobe Analytics is a good platform but it's also expensive. So it depends on your needs and budget.
5-Step structured approach that will take you from data to decisions
Step 1 in this process is to learn how to ask the right questions before even starting analyzing the data.
Step 2: Create a web analytics framework with goals & KPIs etc. to track and measure the success of your campaign. Learn how to create a Web Analytics Framework using 7 easy steps By @amelm on @SEMrush Blog
Step 3: Make sure your data is not corrupted and that you are gathering the right one. Verify your tracking code etc.
Step 4 is to extract insights from the gathered data by making sure the data is answering your questions from step 1. Study the data and ask yourself what type of recommendations you can extract from the organized data.
Step 5 is to create your action plan by adding the recommendations from step 4 in your Marketing campaign
Web Analytics Platforms and Solutions
Google Analytics is an obvious and free option because you can link it to my Google Console & get my SEO data in one place.
Another great option is Finteza which is much more robust and much easier to use than anything else on the market.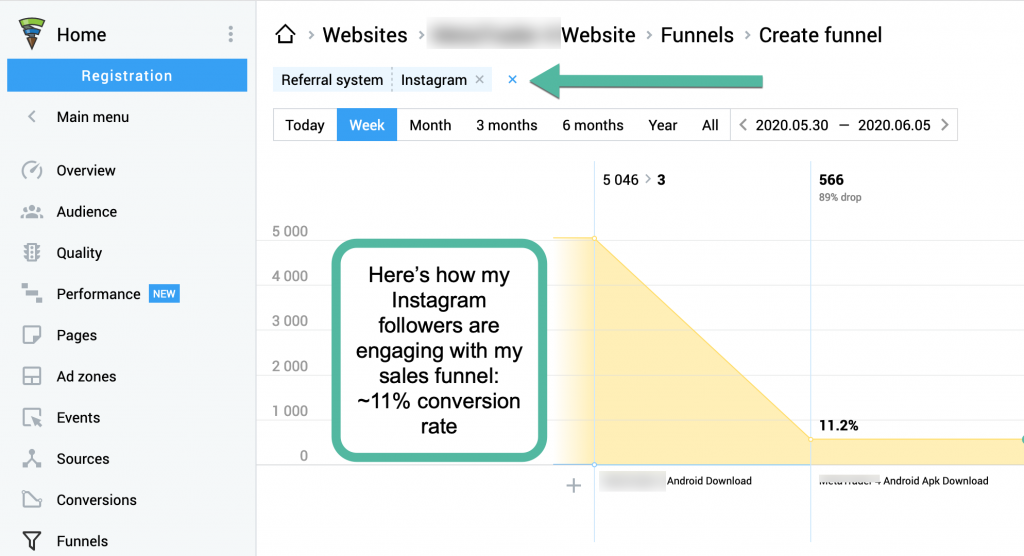 I love #WatsonAnalytics by IBM it helps you discover insights by automating data analysis, discovery and visualization.
Also @Buffer has a Social Analytics feature to help track which of your posts performed well. Love it! Very useful.
I do. Not using the advanced feature of Google Analytics is missing out on better optimization opportunities
Yes, but if you are a Teacher you can get Free licenses to use in your Analytics class. They have a test version too.
They have a different way to gather and process the data. Thus the reporting platform is little different.
What's the best way to monitor social media conversions?
The best tool depends on your preferences.To find the best for you, you have to test few social analytics tools. Mine is Google Analytics.
You can use Google Analytics to track your social media clicks (use _utm tag) then find out their conversions in Google Analytics.
In Google Analytics Create a Goal then Run a Conversions Report under Acquisition – Social to see conversions
Buffer Analytics comes with the paid version and they have one advanced in the Business plan too.
Web analytics productivity tips
Make use of the Shortcut on Google Analytics to save and retrieve later your frequent data reports.
Use pre-built Google Analytics Dashboard.I recommend @JustinCutroni Social Media Dashboard here.
Create a report with all the KPIs you need then email it weekly to yourself or your team. Select the pdf option!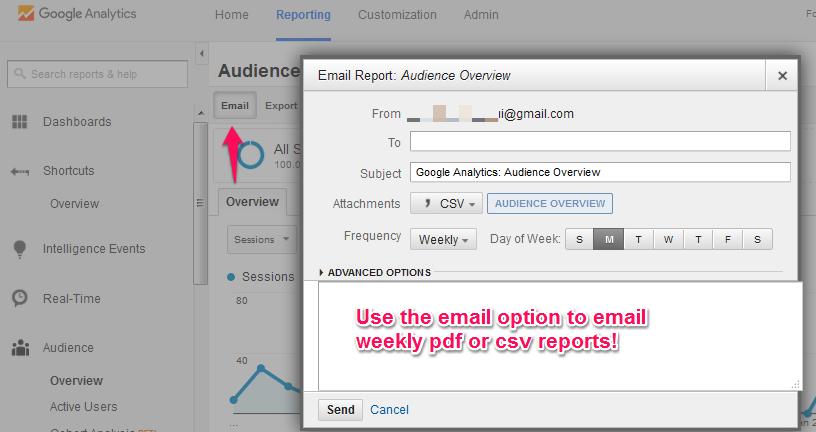 Create an Alert to get notified by email if your website gets a lot of 404 page not found errors.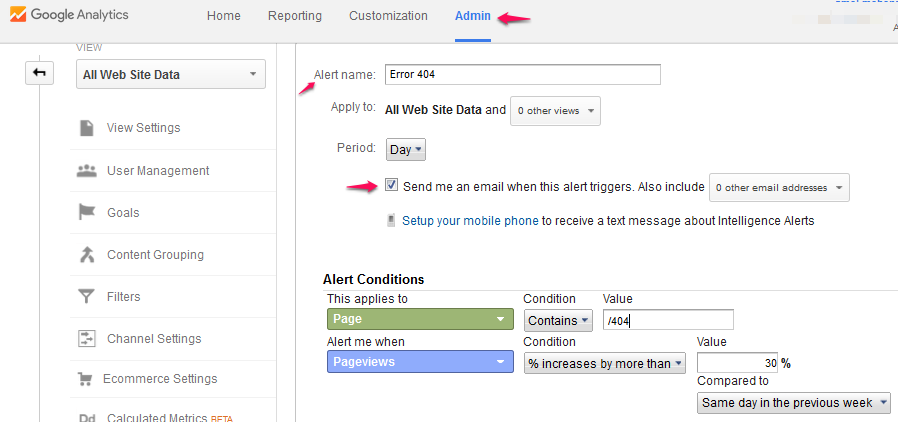 Our previous analytics and conversions guides: